Mix & Mingle Event Series
Wednesday, September 27th, 2023 | 3:00 PM to 5:00 PM CT
Our fourth installment of Mix & Mingle celebrates local artists with special guests Val Warner, Jobba Maxey, Christine Griffith, and Leroy Brown. Uncle Nearest Whiskey will also be in attendance. Mix & Mingle continues into the fall with events on the last Wednesday of the month.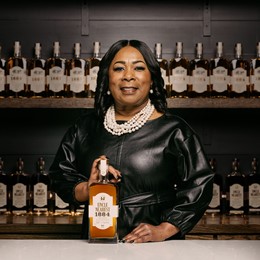 Master Blender Dinner
Wednesday, September 27th, 2023 | 6:00 PM to 8:00 PM
Uncle Nearest and Mesler are SO-delighted to celebrate Bourbon Heritage Month with you. Join us for a one-night-only, exclusive whiskey and mezze dinner alongside a meet and greet with Uncle Nearest Premium Whiskey Master Blender, Victoria Eady Butler.