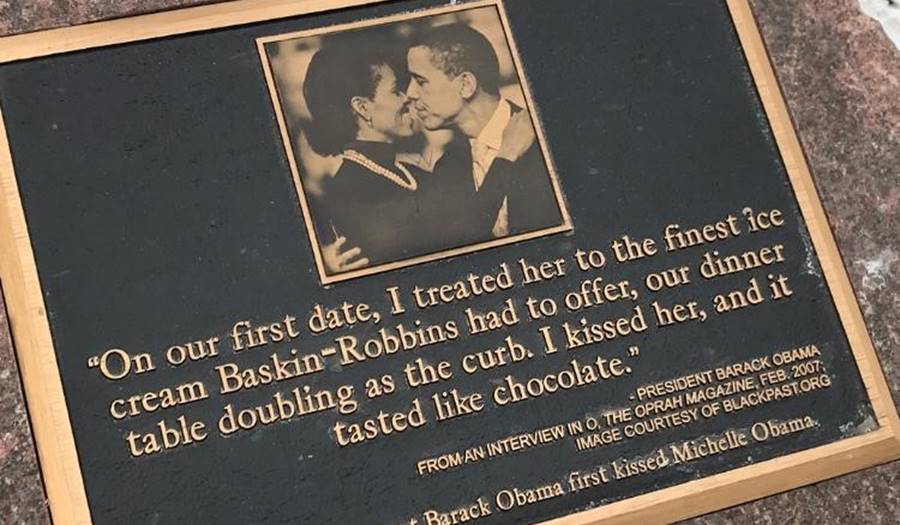 Celebrating Black History Month and a Valentine Sealed with a Presidential Kiss
1/25/2022
Hyde Park is home to the future Obama Presidential Center, DuSable Museum of African American History, Muhammed Ali and a First Kiss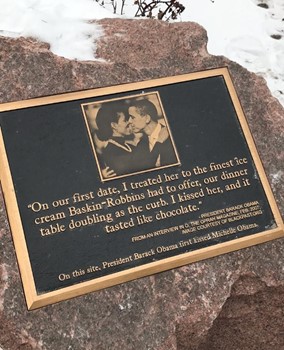 SOPHY Hyde Park, the 98-room boutique hotel that was named one of "The Best New Hotels in the World" by the editors of Travel + Leisure, is located in the vibrant heart of Chicago's historic Hyde Park neighborhood. This is one of the most dynamic and culturally diverse areas of the city, with locally-owned businesses and a large African American population. The rich and proud diversity of Hyde Park dates back to the Great Migration of the 1920's when African-Americans moving north from the rural south were drawn to area for its diversity, jobs, gracious homes and the rich, creative cultural vibe of the neighborhood that remains present today.
SOPHY Hyde Park, which displays artwork from renowned contemporary Chicago artists alongside works by Hyde Park Academy high school students, is helmed by an African American management team and was designed as a welcoming and sophisticated gathering space for the entire community.
To mark Black History Month in February and raise a glass of bubbly to all Valentines in Hyde Park, SOPHY is offering the SOPHY SO - In Love package. It includes a two-night stay in a deluxe or suite style accommodation, one bottle of Veuve Clicquot Champagne, one box of SOPHY signature truffles, a $50 credit to their Mesler Chicago restaurant and outdoor skating for two at the nearby Midway Plaisance Park with rentals.
Hyde Park looms large in the history of our 44th president. Directly across 53rd street from the hotel is a plaque on the "Kissing Rock", marking the spot where Barack and Michele Obama shared their first kiss. Michelle Obama grew up in Hyde Park and the Obamas still maintain a home in the neighborhood. Yet Hyde Park is also in the vanguard of current African American culture. A few blocks away, ground has just been broken on the site of The Obama Presidential Center in Jackson Park. The museum will include The Forum, a gathering space for residents of the South Side.
Hyde Park is home to the DuSable Museum of African American History, the nation's oldest independent African American museum founded 60 years ago. It's the neighborhood of legendary Chicago luminaries such as Mahalia Jackson, Mayor Harold Washington, former US Senator Carol Moseley Braun, Muhammed Ali, Dick Gregory, Chaka Khan, and Jody Watley.
SOPHY® SO-In Love February 2022
Two nights in a Deluxe Guestroom or Suite
One bottle of Veuve Cliquot Champagne
One box of SOPHY signature truffles
One dinner in Mesler with a $50 dinner credit per package
Outdoor skating for two at the Midway Plaisance Park, including skate rentals for two
Rates start at $249, per night, based on double occupancy and a two-night minimum stay, in a Deluxe Room
Visit SOPHY® Hyde Park to book