- sophy [so-phy]: knowledge: wisdom : study of many disciplines
Sophisticated and eclectic, the SOPHY® Hotel embodies the crafts and passions of art, science, literature, and music that are the inspiration of today's Hyde Park, Chicago luxury hotel.
A new boutique hotel in Hyde Park, SOPHY® Hotel infuses the community's academic and artistic contributions, allowing the curious visitor to delight in discoveries at every turn from arrival to departure.
We look forward to welcoming you to SOPHY® Hyde Park.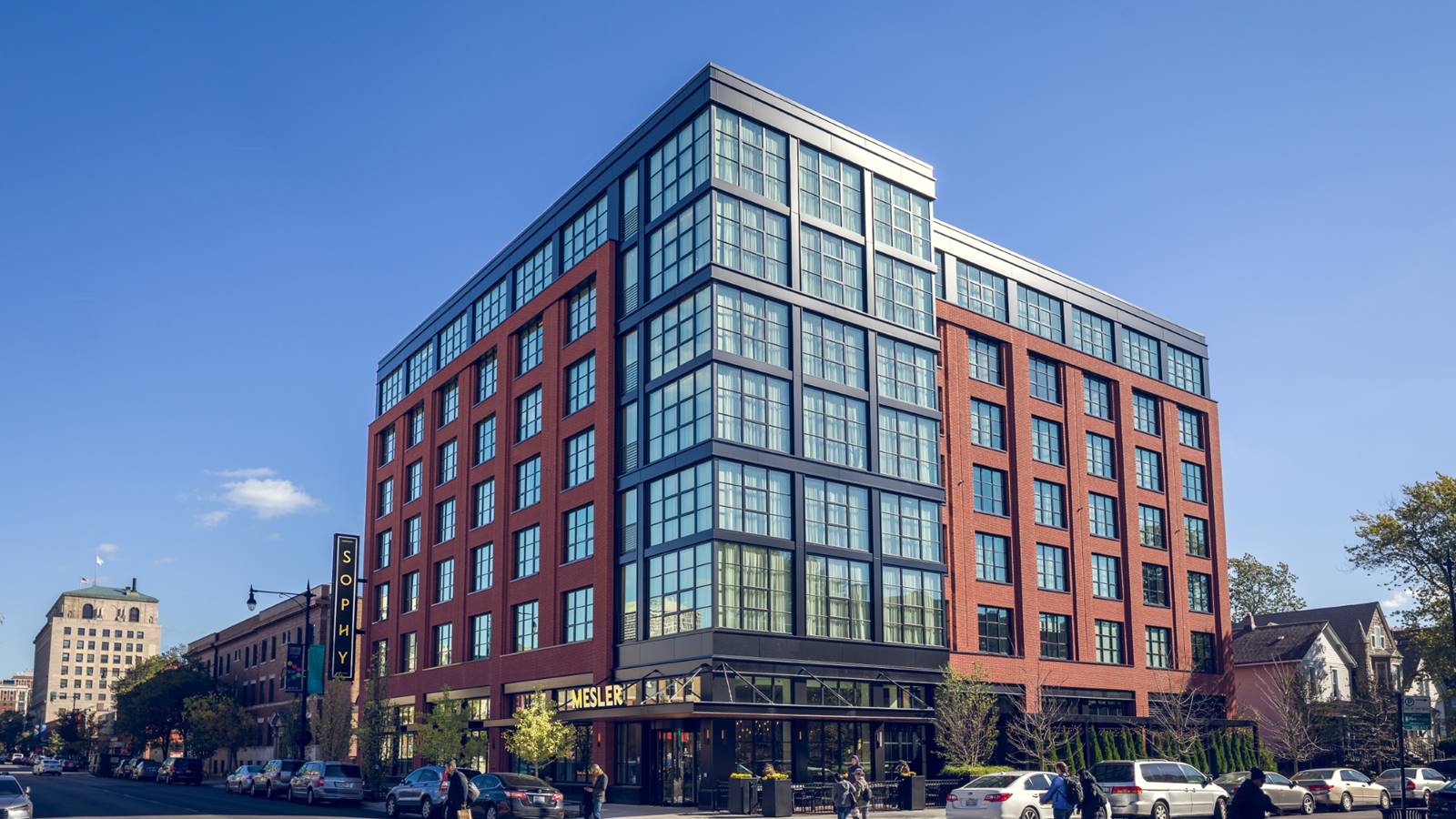 - inspired [in-spired]: of extraordinary quality, as if arising from some external creative impulse
[music] a soft color palette and sinuous forms incite community and warmth with lounge style seating and double-sided fireplace in the lobby.
[mathematics] geometric motifs flourish in the bar where metal lattice and patterns of the wood floors echo the scientific discoveries of the past.
[literature] a full-service restaurant is composed of a contemporary library filled with rich wood and leather bound detailing
- the science of the amenities in our chicago luxury hotel
24/7 fitness center
complimentary business center
off-site discounted self parking available - $26 per night, per vehicle
room service
in-room mini-bar items available for purchase
direcTV 
outdoor dining/sanctuary
dog-friendly, 50lbs and under
SOPHY is a non-smoking hotel. A $200 fee will apply if smoking occurs in the guestrooms or suites.