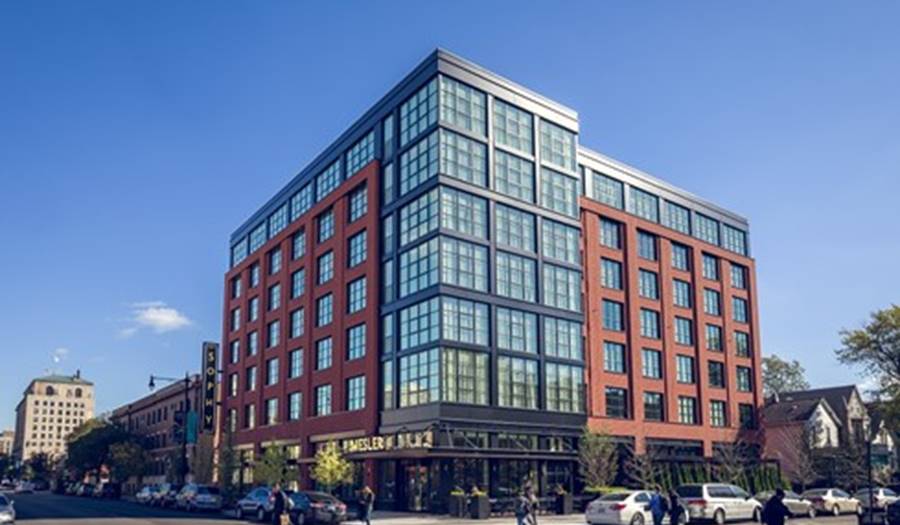 SOPHY® Hyde Park to Host "Champions of Success" Fashion Awards Social on Monday, June 12th
5/31/2023
Chicago BIPOC Designers to Compete for Opportunity to Appear
at Noir Fashion Weeks in NYC and Paris 
May 31, 2023. Chicago, IL. Sophy Hyde Park will partner with A\N/A A Non-Agency® to co-host the Chicago Leadership Escape for the fashion, creative, and retail industry trade on Monday, June 12th, drawing global industry leaders, as well as creators and influentials from Chicago's vibrant fashion industry.
The one-day event will offer leadership workshops, book signings, and networking opportunities, including a community workshop that will debut the first-ever AI–fueled Fashion, Technology and Artistry Community featuring Chicago artist Sam Kirk, a Latina queer artist who grew up on the South Side. The ticketed events are presented by NOIR Fashion Week, Chicago Fashion Coalition, and A\N/A A Non-Agency.
The keynote event will be the A\N/A Champion of Success Fashion Awards that evening, created to support Chicago-area BIPOC fashion designers and help break the barriers to entry into the global fashion world. Three winners will be chosen from a field of local submissions and will be awarded the opportunity to showcase their designs at NOIR NYC and PARIS Fashion Weeks in fall 2023. The judging panel includes a trio of fashion industry and marketing influentials:
Nichole M. Bess, Founder & CEO of NOIR Fashion Week (formerly known as New York Fashion Week BLK
Michell Collins, President & CXO of A\N/A Non-Agency®, an award-winning consumer experience marketing consultancy and Forbes Business Council Member
Marquan Jones, President of Chicago Fashion Coalition, a non-profit with the mission to disrupt and elevate the city's fashion community by building a platform to centralize resources and connect members.
SOPHY Hyde Park is located in the heart of Chicago's historic Hyde Park neighborhood, one of the most dynamic and culturally diverse areas of the city, with an array of local minority-owned businesses and a large African American population. The hotel celebrates the rich and proud diversity of Hyde Park, providing a creative and cultural haven for the neighborhood. Supporting minority interests and providing an inclusive welcome for all guests has been at the core of SOPHY's mission since it opened in 2018. 
SOPHY features an array of inviting and exquisitely designed spaces for small-scale corporate and leisure events. The Opus Suite and Private Dining Room are ideal for intimate gatherings, while the outdoor Sanctuary space accommodates cocktail hours and receptions under the string lights. Mesler Chicago's main Dining Room is available for seated dinners and full buyouts and offers a regular lineup of special events and happenings that draw the community in for dining, drinks, and social occasions.
For more information and to purchase tickets visit https://www.exploretock.com/reservebrandcloset 
SOPHY Hyde Park is a 98-room hotel in Chicago's historic Hyde Park neighborhood named one of the "T+L 500" best hotels in the world by the readers of Travel + Leisure. Developed by The Olympia Companies and SMART Hotels and managed by Olympia Hotel Management, SOPHY features Mesler Chicago restaurant, a fitness center, and a private dining room. The hotel is near the University of Chicago, the new David Rubenstein Forum, the Museum of Science & Industry, Frank Lloyd Wright's Robie House, and the future Obama Presidential Center site. SOPHY is a member of the Preferred Hotels & Resorts Lifestyle Collection. SOPHY Hyde Park 1411 East 53rd Street Chicago, IL 60615 https://Sophyhotel.com/
@SOPHYHotel  #SOPHYHotel
Press Contact:
ConranPR
Gayle Conran
212.447.1010